We are building relationships with our local and digital communities to provide excellent service.
In the early days of organizing Agility Bank, CEO Lauren Sparks and our board of directors knew how much value there was in partnering with bigger banks, fintech companies, and community leaders.
So, they made it happen.
People saw and recognized the gap in the market that we will fill, and they knew that this was history in the making. We are grateful for our strategic partners and their confidence in us, just as we are confident in them. Keep any eye on our
newsroom
, newsletters, and social media for announcements about our partnership initiatives!
Bank Partners: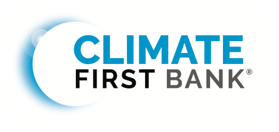 Fintech Partners: